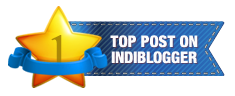 A meaningful student assessment is essential for a robust and rigorous education system. In a country the size of India with its huge student population spread across millions of schools, the problem of summative assessment offers serious challenges, especially in senior classes when students' decisions for college education are at stake. The situation is aggravated because of severe shortage of "seats" available in good colleges, creating cut-throat competition (and extreme stress for students and their parents).
How to ensure that all students are fairly assessed for their "learning"? Following the British model, we have a system of large-scale public examinations which are conducted by different "boards" at the Central or state level. Students attending classes X and XII in schools affiliated to the respective board must take the "board" examinations at the end of the academic year. A few years ago, students of class X in schools affiliated to CBSE (Central Board of Secondary Education) were given a choice to opt out of the public examination.
Conducting these examinations is a massive exercise in planning, organizing and implementation. But a tough question must be asked: Are these examinations really able to assess the students or are they simply being used as a means to narrow down the pool of contestants for the very limited seats available in "good" colleges?
To read the full article, click here.