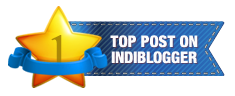 "Hello Miracle, my old friend. So good to see you! Long time, where had you been hiding?"
"Hello there! I suppose I could say I was just hibernating, taking it easy, you know! How have you been? I see you look quite hale and hearty, nicely blossoming."
"Yes, it has been a good year so far. I have enjoyed the nice rains we got and also plenty of Sun helped me regain some of my vigour. But you have had a difficult time in the last couple of years, no? We missed you around here."
"It's nice to hear that you have been well. And I missed myself too, if I may say so! Yes, it has been a difficult time for me lately. But that's mostly because of that not-so-smart fellow who kept overfeeding me despite my ill-health, and didn't even bother to check what I actually needed. And those people who hired him, I mean the couple who own this property, sometimes I think they are also not very smart despite all their education and stuff. They got me to their home, parked me here in this corner and probably just forgot about me. What kind of people do that, hun? I wasn't getting proper attention, and as you know I am not really that demanding. I was barely managing to survive, but that was thanks to my inner strength and hardiness. I tell you, when times get tough, that's when you realize your own will to survive and keep going. I managed to do that, and look now, I am finally recovering after all this time and even beginning to blossom a little."
"That's great! I am very happy for you. And I am so proud of you. You know, I was missing your company. I used to look longingly toward your corner and really hoped that one day the '
Miracle
' will happen! Isn't that a nice turn of the phrase, eh? And look now, it has. You have opened up and we all can enjoy this beautiful vision of the blue-purple blooms in our corner."
"Thank you so much, dear! It means a lot to hear this from my fellow beings, my neighbours and friends."
"And I must tell you this. It is not for no reason that you have been given this name '
Miracle
'. Just by the way you have shared your experience right now, you have helped me learn an important lesson in life, and work further towards my
Perfection
: to rely on one's inner willpower, to be able to dig into that hidden reservoir of inner strength and pull oneself up and renew oneself. But tell me frankly, was it easy to do?"
"Oh no! It wasn't easy, but then what choice did I have? It would have been much easier to give up. But something in me resisted and wasn't ready to give up. And I thank all the gods for that! This part kept going somehow, kept the flame of life burning within, kept digging for greater strength, greater willpower and eventually created an opening of some sort which was enough to receive that Higher Light or Force or whatever one may call it. And voila! It worked. I could slowly heal my wounds, and eventually as you say, renew myself. I suppose it is a
Miracle
, in a way. Otherwise if it were up to these fellows, I would have probably been dead by now!"
"Now come on...they aren't all that bad. The rest of us have been doing okay, no? They do take care of us and also of things around here, for the most part. I agree, sometimes they get lazy or neglectful and things go a bit out of control or somewhat unruly, here and there. But they do come around and do what is necessary."
"You are right, they do. I was being a bit judgmental, I think. Maybe this new-found beauty of mine is going to my head! I must watch out for it. It is true that when I look around and see you all doing well and hale and hearty, I feel happy and content to be in your company. And I suppose I shouldn't hold on to these silly grudges, especially when I am standing near something that is so much more
Psychologically Perfect
than me. I salute you, my friend, for your aspiration for that inner perfection. Perhaps it was also because of this sense of wellness around me that made me survive all along and keep at it...there is much to be said about the environment in which one lives."
"You really have become very wise, maybe it is your experience that has made you so."
"Wise? Who, me? O no, I am just sharing what little I have learned from my experience. My two cents' worth, as they say."
"Your two paisas' worth, my friend! Remember, these people now live in India, so let us get our currency right!"
"Right you are!"
(Laughter).
*****
The above conversation happened between two plants in a corner of my garden. The Ironwood (also known as Delek Air tree, Anjan; botanical name: Memecylon umbellatum) and Frangipani (also known as Plumeria, Temple tree, Champa) were chatting and enjoying each other's company one late afternoon when I happened to pass by. Hiding behind some over-grown bamboo trees I overheard this conversation and found it so enlightening. I hope my readers will also find it so.
Ironwood or Anjan is given the spiritual significance of Miracle by the Mother of Sri Aurobindo Ashram.
Frangipani is given the spiritual significance of Psychological Perfection.
******
This post is a part of Write Over the Weekend, an initiative for Indian Bloggers by BlogAdda.
******
Linking this post with
Write Tribe, Wednesday Prompt: My two cents' worth
******
Linking this post with
ABC Wednesday H:
H is for Hello, Healing